Talking Grandmother's Wisdom with Erin Kleinberg of SIDIA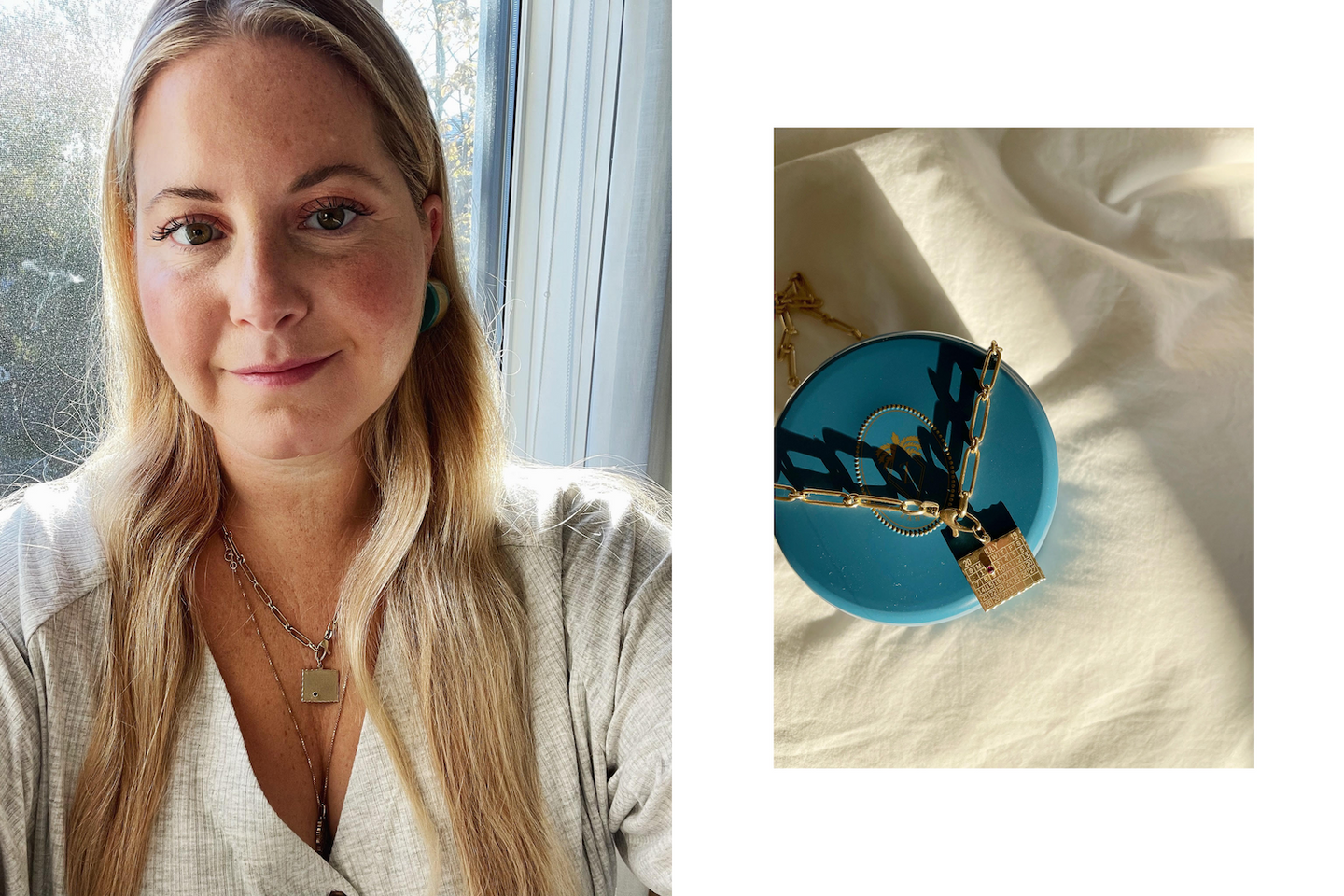 Tell us about 

Sidia

, who was she and why did she have such an impact on you?

Sidia

 was my late grandmother. She is the matriarch of our family and the glue that held us together :) A holocaust survivor and immigrant to Canada, she built a beautiful life around her with little resources, raised 3 kids and had grand and great grandkids who love her endlessly. She was a fighter, a warrier, a pillar to us all and provided us with a sense of comfort, home, and family. She loved to get dressed up - she expressed herself creatively through looks, style and did so with such immense grace and poise. We bonded over this shared passion which ran even deeper through the lineage from Regina, my great-grandmother. 

Sidia

 and I would shop till we dropped and exchange style notes weekly, if not daily; watching my career in the industry provided her with joy till her last days.
What is an heirloom you have from 

Sidia

?

I cherish every last tchotchke that she bestowed unto me! But in particular, heirloom jewelry was a shared obsession of ours. From the cheapest little trinket costume jewelry to a fully bejewelled 1940s vintage going out clutch, to a 24 karat Mr T massive gold coin from Israel she gave me, I have them all in my collection and keep them close. To me, these precious items live forever, and act as my armor - I feel naked if I am not wearing a piece of hers daily. I watched as she sourced these items, some from the fanciest dealers and some from the flea market in Palm Springs and she loved them all the same.

In particular I have one statement gold necklace that is multi-color with white, yellow, and rose gold that is spectacular and just reminds me of her essence, always.





How did the silhouette of your caftans come to be? How does this design embody the spirit of the brand? What do you want us to feel when we wear your caftans?
I've actually been creating this silhouette for years, as I had an eponymous line of apparel 10 years ago and this sku was a part of the collection. Even though I had ~40 piece collections this one sku reigned supreme and she sold out with each retailer. My mother Mindy (who has worked with me in all 4 of my businesses as our CFO) was always preaching that we should focus on the one sku - fast forward to 2020 and her premonition came true:) The cut is so versatile for many with the elegant deep V and side slits. The length is perfect for lounging around or going out. I've worn it to the Mallorcan beach and to many weddings. Back in the day, Jared Leto showed up on ELLEN in the caftan to perform with his band and it was the ultimate in cool. I loved seeing a man wearing our caftan. Anyone can! Our ethos is rooted in comfort, cozy, and hygge. Feeling ultimately at home with yourself, unrestricted & free. That is the ultimate mecca for me amidst my crazy ass life with two businesses and two kids, and I hope I can share the ease of living with others.
We'd love to learn more about your social mission, and why this is so important to you.
At 
SIDIA
 we celebrate the power of relationships through generations and the valuable stories we inherit from those that came before us, including those imbued with wounding and trauma at a deeper level. This Intergenerational story is ultimately passed down and unknowingly internalized, shaping our patterns of behavior, being and sense of safety — particularly for women and other marginalized communities.
SIDIA
's brand foundation and social mission is acutely informed by the imprint of Intergenerational Trauma: the woman behind the brand, 
Sidia
, was a survivor who endured the horrors of the Holocaust - the lasting worry and fear of which manifested in her personality, and in the behavioral traits she passed on to her family.
Trauma survivors are the strongest amongst us, learning how to forge new narratives forward. As we begin to learn more about Intergenerational Trauma, 
SIDIA
 is committed to addressing its repercussions head on, helping those impacted to heal their stories so they can begin to transition from often painful patterns of survival, to more whole and safe integrated ways of being.
As part of 
SIDIA
's ongoing commitment to support sufferers of Intergenerational Trauma, we created the 
SIDIA
 Stories Grant: a program facilitating healing through ongoing therapy matching and resource sharing. We also donate a portion of sales from launches to revolving charities that support this cause, such as The Loveland Foundation.