Breighl Robbins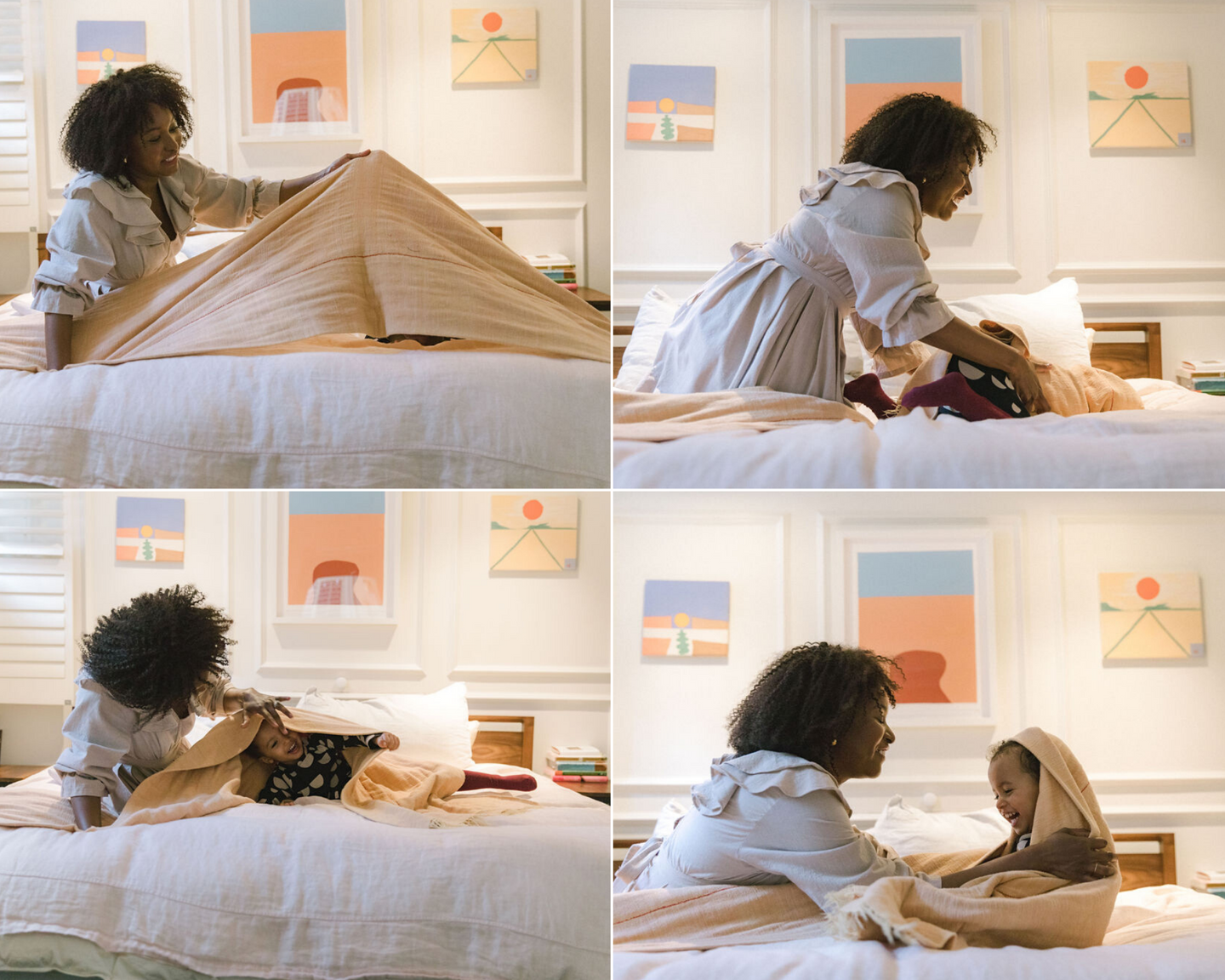 E B I
Tell us about Ebi -- what is it and how did it start?
Ebi is a plant-based, eco-conscious postpartum wellness brand. We nurture the connection between mother and child by encouraging new moms to connect with themselves after birth. I founded Ebi after the birth of my first child. I wanted to create a brand focused solely on the needs of new mothers that spoke of self-nurturing in postpartum as an essential, not a nice-to-have. 

 
Tell us about your birthing and postpartum experience. Is there anything you know now that you wish you knew then?
It was beautiful and it opened me up to so much. I thought that to be a good mother I had to give my all and then some. I learned that I can only be the best mother I can be when I'm in balance and mothering myself well first. It's all learning. I wish I would've known to listen to myself more. I knew what others expectations were of me, but I had the answers I needed all along. I wish I would've focused on tuning in to my own voice more in the beginning. Another lesson. 
How do you hope Ebi products make women feel?
Ebi should feel like an ethereal experience. It is. Postpartum is sacred and so is the time you spend with yourself. What you eat, what you drink, bathing, all of it matters. They should feel nourished and full. 
At Zahava we love to celebrate rituals of the past. Is there a ritual that has been passed down to you, or one you have integrated into your practice?
I come from a long line of praying women, and I start each day with prayer and meditation. I light a candle and give gratitude and open myself up to receive usually for about 15 min every morning. After that, I use lemon essential oil to start my day. I put it on my hands and all over my shower. It's very energizing and aligns with the solar plexus chakra. All of these things put me in the right mindset to begin my day. 
What does the word heirloom mean to you?
It means connection. Connection to the past, where you've come from. It's not you, but it is a part of you, and you can pull strength from it when you need. 
Do you have a quote or mantra you come back to again and again?
Bet on yourself and you can't lose. 
Do you have a Holiday heirloom recipe you could share? 
I love a warm drink during the holidays. One that nourishes you from the inside out is even better. I'd recommend trying the Tisane Latte.
Here's
the recipe.