Holiday Gift Guide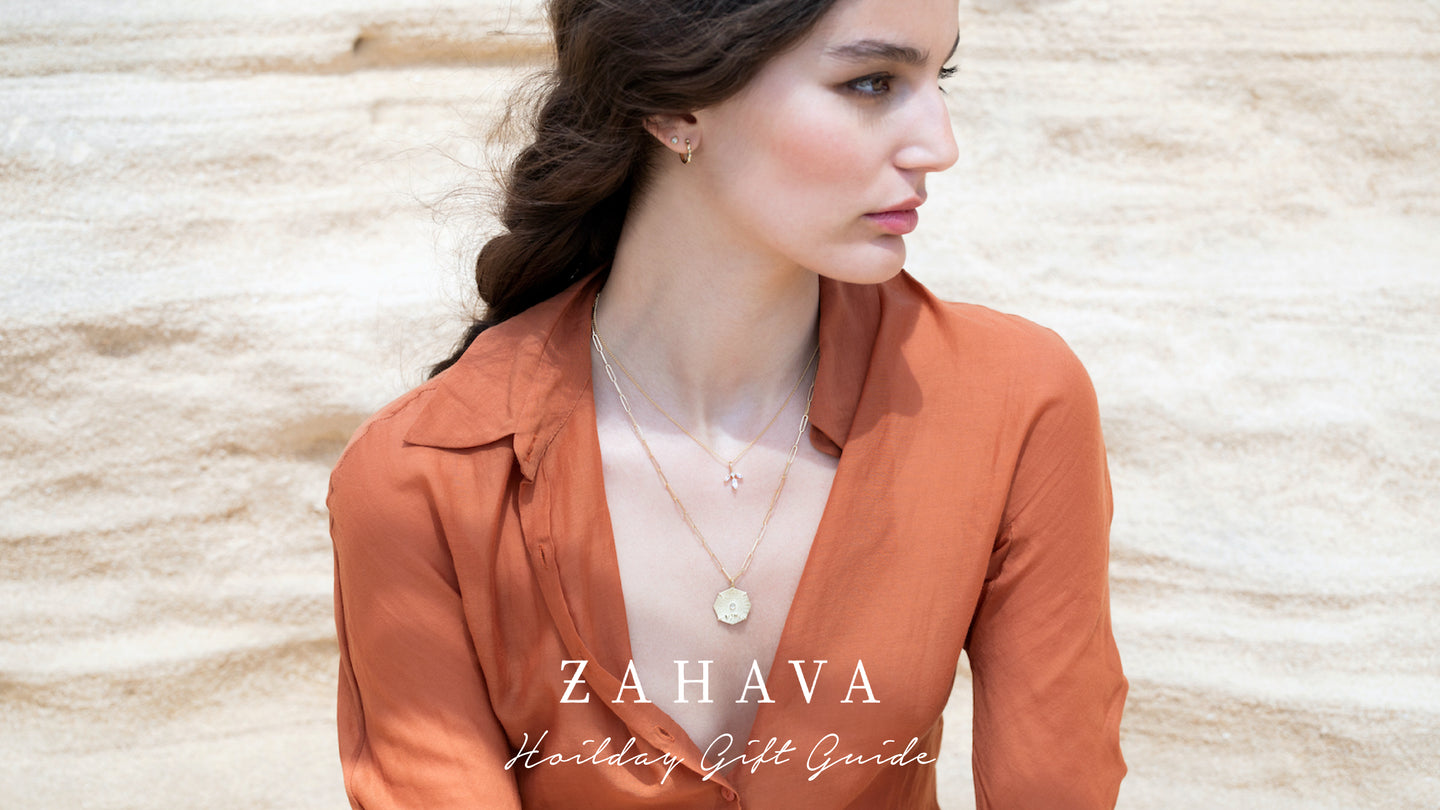 There are a few days left...
Celebrate all of the women in your life this Holiday
with a precious Zahava heirloom, and
some of our
favorite gifts from like-minded brands.
For the Lover
Celebrating the one who always gives love with our Pink Tourmaline Sunbeam Heart Pendant, the soul-nourishing self-care of the Third Ritual Apothecary Toolkit, or cozying up in a Jenni Kayne Cardigan.
For the Mama
Celebrate the mamas with our 1960's Calendar Charm Necklace, minting her most special moments in gold. Nourish her in True Botanics serum, and frame her sweetest memories with Still Novel.
For the Wise one
Honor her inner wisdom with the Peacock Traveler's Token, this brilliant book by Dr. Galit Atlas, and an elixir to keep her mind curious from Clevr.
The one with the golden spirit
Keep her golden spirit shining with the Bliss Octagon, engraved with wisdom to hold near. Adorn her in a floral Dôen dress, and nourish her in rose bath oil from Pratima.
The Global Citizen
For the one with an insatiable hunger to experience this wide world, surprise her with our Golden Atlas, and set bespoke diamonds to commemorate her travels. Wrap her in a White + Warren cashmere Travel Wrap, or a woven beach tote from The Jackson's.